Watts 2.0 is here!
The new Watts 2.0 system is a state of the art IoT LED lighting controller and APP!
You can try it live in our new demo!
We have created a virtual version of our app, and a video game style house that you can control digitally, right here, on Wattslights.com BEFORE you make your purchase!
Try it Here
Try Before You Buy
Some features have been disabled for the sake of this demo, but the main control is there to have fun with, easy to use, and showcases some of the power of our app.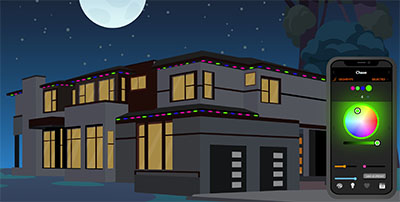 Don't want to bother with custom control? No worries! We also have more presets than anyone will ever need! You can use presets to set your lights with the click of a button!